My Team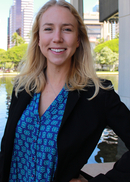 Jessica J Katinszky
Operations Manager
Office 808-566-5310

Born and raised in Honolulu, Jessica moved to Southern California and earned her bachelor's degree from San Diego State University (SDSU) in Foods and Nutrition and Business Management.
Her freshman year, Jessica began working with a start-up food and beverage company, which evolved into an incredible 6-year opportunity learning about the food service industry and management. Her work experience, combined with her academic studies, developed her understanding of the relationship between management and employees and inter-employee relationships.

After returning to Oahu, Jessica is fortunate to have the relationships, culture and active lifestyle the island offers. In her free time she loves to practice yoga, run, and spend time with friends and family.